Which One of the Many Mold Removal Companies in Laconia Can Homeowners Trust?
1/11/2022 (Permalink)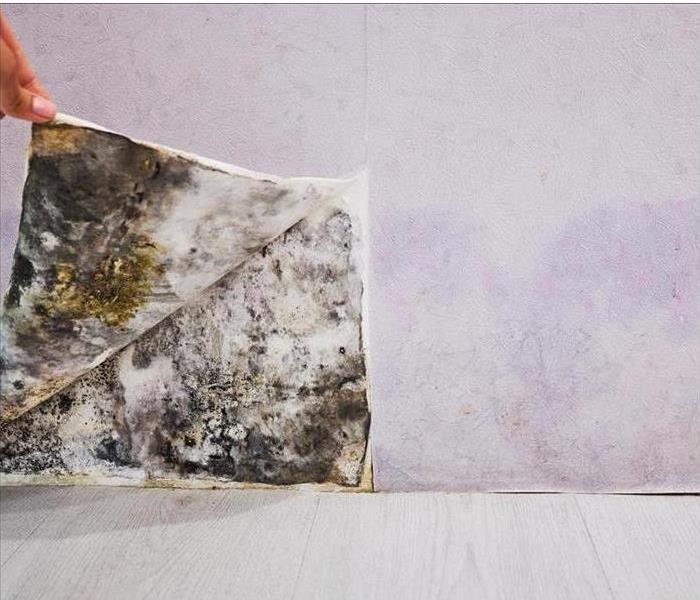 Mold can hide in areas that are hard to notice. SERVPRO's trained techs are equipped for complete mold remediation.
SERVPRO is one of the Leading Mold Removal Companies in Laconia

If your home sustains water damage, you may find that you need to deal with mold. It grows within 48 to 72 hours in damp environments, so it is vital to remediate it quickly. SERVPRO has the expertise to deal with mold infestations of any magnitude to ensure that your home is safe for inhabitation.

As one of the leading mold removal enterprises in Laconia, SERVPRO has sophisticated equipment and the understanding to assess your residence, diagnose issues, and take action to protect your family. We can use EPA-registered products to disinfect floors, walls, and countertops. Our Institute of Inspection Cleaning and Restoration Certified techs can use restorative methods like cutting away affected drywall, baseboards, carpeting, sheetrock, and sanding down the wood for significant mold damage. Some of the other steps we can take to perform mold remediation include:

Locating and stopping the moisture source that has allowed mold to develop.
Sealing off the areas mold has infested from the rest of your residence during treatment to avoid further contamination.
Applying antimicrobial products to prevent further growth.
Taking preventative measures like proper ventilation and humidity controls.
Mold can hide in areas that are hard to notice. Without compromising a building's structure, we can use borescopes to locate damage in hard-to-reach areas. A borescope is a digital camera that our SERVPRO restorers attach to snake-style tubing. The camera lets us locate mold in places like under cabinets, behind closed walls, under stairwells, and in HVAC ductwork.

Mold spores produce contaminants in the air that can cause health effects. Our SERVPRO team can use air scrubbers to remove the gases and particles, and odors that mold causes in the affected area. These devices draw in dirty indoor air through several filters. They capture the gases, particles, and smells and then exhaust clean air back into the environment. HEPA filters can capture particles that are as miniscule as 0.3 microns.

When you need mold remediation services, call SERVPRO of The Lakes Region at (603) 527-2518. We can make the mold damage "Like it never even happened."