Have a Leak in Your Roof From a Storm in Your Laconia Home.
5/10/2021 (Permalink)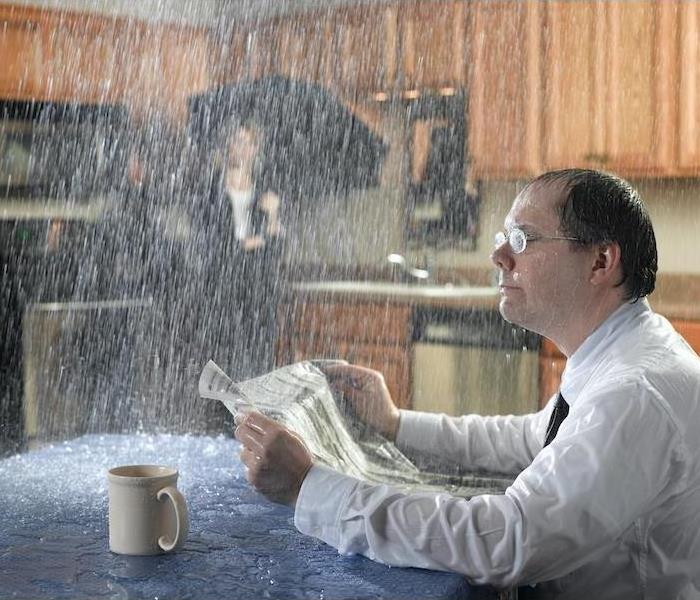 Storms will cause extreme damage to your home. SERVPRO is trained with the latest equipment for any size disaster.
SERVPRO Offers Reliable Water Damage Restoration Services to Laconia Residents
A major storm will cause a lot of damage to your Laconia home, but the lingering effects are the worst. You need professional help to minimize any further long-term damage. Flood restoration experts of SERVPRO of Laconia are with you 24/7 during these difficult times.
Once we arrive at your property, SERVPRO water damage restoration experts begin the process by removing the water from your flooded Laconia home. The next step is to remove any lingering moisture and reduce the humidity as fast as possible. Floodwater due to a leaking roof from a storm can also create a hospitable environment for microbial contaminants. SERVPRO restoration experts promptly act to prevent or reduce such incidences.
How do SERVPRO Experts Control Microbial Growth During Water Damage Repairs
The presence of excess moisture in your Laconia property due to ceiling leaks from a breached roof sustains and promotes microbial growth. If the moisture is not quickly restored to preloss conditions, the situation can worsen with time. The primary mitigation or remediation steps that SERVPRO techs take include:
Using drying equipment such as air circulators and dehumidifiers
Removing any contaminated material
Use of antimicrobials, disinfectants, and sanitizers
Call SERVPRO of The Lakes Region at (603) 527-2518 for 24/7 assistance regarding any storm damage restoration services.