The Real Truth About Fire Damage and the HVAC System in Your Belmont Home
3/31/2019 (Permalink)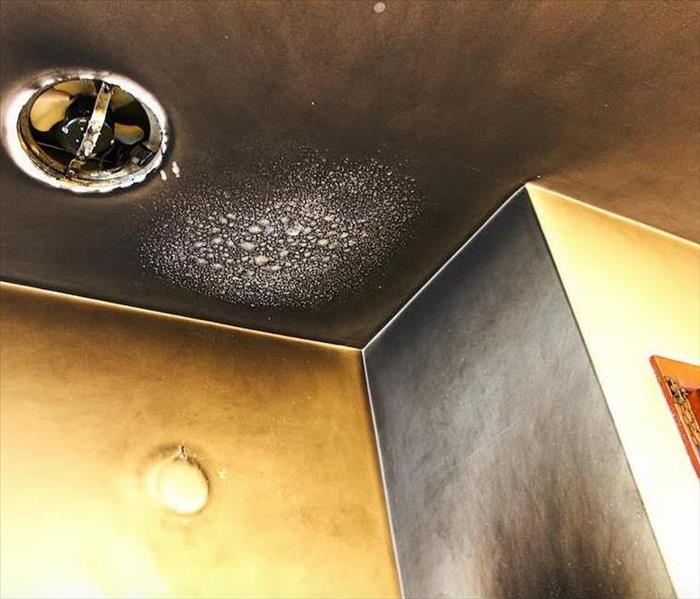 Fire damage can affect many parts of your home. Contact our certified professionals and allow our expertise to work for your particular situation.
HVAC Concerns in Your Fire-Damaged Belmont Home
With so many homeowners constantly running their HVAC system in some regard between heating and cooling their Belmont property, the effects of a disaster like a fire can gain access to many areas of your home. While many fires can often stay relatively contained to specific areas of your property, the movement of air through the ductwork of your home can allow soot, smoke residues, and even harsh odors to gain access to every room with access to this system. Not only does this mean more work for the restoration specialists that arrive to help, but it also can indicate the ducts themselves have suffered the effects of the fire as well.
While many effects can result from fire damages in your Belmont home, addressing these concerns is rarely something that a homeowner has the expertise to handle on their own. Our SERVPRO rapid response team is available 24/7 with the industry-leading mitigation equipment and IICRC-certifications as Fire & Smoke Restoration Technicians to help you through every phase of recovery.
From the time that we first arrive, we must assess the full scope of the damage to the property. During this inspection, we can use sophisticated equipment to see the complete ductile network in your home and the effects of the fire throughout these shafts and corridors. With cleaning specialists with certifications in HVAC service and cleaning, we can begin to address these concerns quickly.
We have high-powered vacuums, drill-powered hard bristle brushes, and other advanced tools to break sediment and residues loose from the walls of the ducts to get fully removed. We can also work to address the widespread effects that the HVAC system has allowed to spread throughout the house such as soot, smoke particulates, and odors.
Fire recovery has multiple steps, but our comprehensive restoration that we offer our customers can handle every stage without delays. To make fire damage "Like it never even happened." in your home, give our SERVPRO of The Lakes Region rapid response team a call 24/7 at (603) 527-2518.
Click here for more about the city of Belmont.