What Can I Do When a Storm Causes Flood Damage in My Home?
6/2/2020 (Permalink)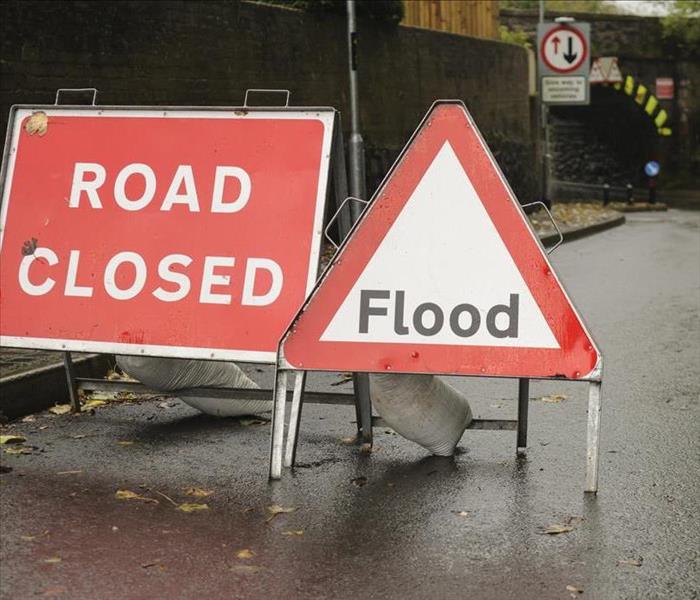 SERVPRO Says-- Stay off flooded roadways and call us to extract groundwater from your Laconia Property
SERVPRO of Laconia Is Always Available to Help You When Flood Damage Strikes
Living in the town of Laconia, adjacent to Lake Winnipesaukee, can make it difficult for any homeowner when a storm hits. Heavy rainfall can suddenly make a beautiful and serene lake threatening to your home. Thus, you should always be prepared if an accident occurs.
Picture a scenario where your Laconia cottage home suddenly suffers flood damage. What would you do if your entryway begins to flood, and then the water begins to travel downstairs to your basement? The secret to a fast and effective remediation is to remain calm in the face of aversion and seek help immediately.
How Can SERVPRO Get to My House if the Roads Are Flooded?
Here at SERVPRO, we're dedicated to helping you, no matter the disaster. We promise that We're Faster To Any Size Disaster, but weather conditions can also affect us. To get to you as quickly as possible, we can:
Avoid flooded roadways by staying up to date on the situation
Remove blockages from our path and keep you updated on any setbacks
Take roads with less reported traffic
Only travel when it is safe
Storms can make it challenging to arrive as swiftly as possible, but our technicians are dedicated to getting to your home, no matter what.
How Can SERVPRO Technicians Get the Water Out of My House?
Our technicians have access to advanced technological devices designed to remediate flood damage. We can:
Use portable submersible pumps to remove water from your basement and reroute it away from your home
Use wet/dry vacuums and extractors to remove water
Set up drying equipment to eliminate excess moisture
Here at SERVPRO, we care about trying to leave your home in its preloss state, "Like it never even happened."
If a storm causes flood damage to your property, don't wait. Contact SERVPRO of The Lakes Region by dialing (603) 527-2518. No matter the time, we can help you.