A House Fire Leaves a Great Amount of Damage Within Your Belmont Home
12/27/2020 (Permalink)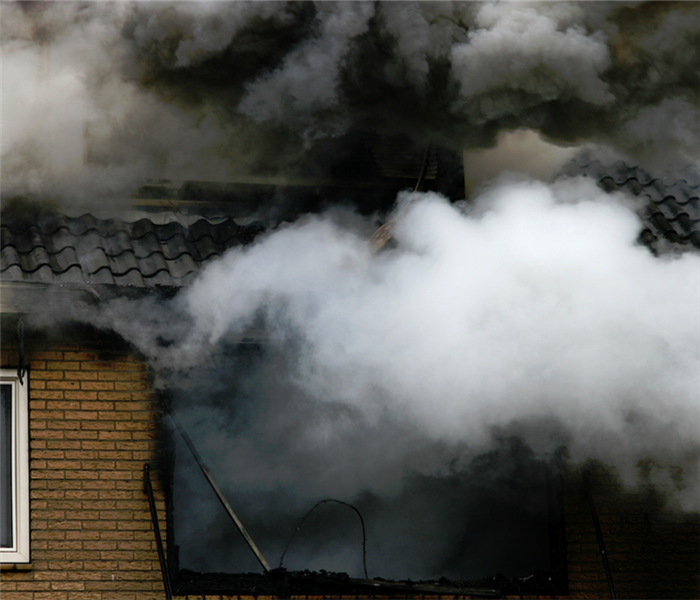 Don't let fire damage keep you out of your home for long. Contact our experienced team for fire damage remediation services.
Calling in SERVPRO for Prompt Fire Damage Restoration Limits Cost and Gets Your Belmont Property Back to Normal Faster
Part of the beautiful Lakes Region, Belmont is a town within the state of New Hampshire in Belknap County. As of the 2010 United States Census, Belmont had a population of 7,356 people. The same census also notes that a primary settlement within the town includes 1,301 people and is listed as a census-designated place (CDP). This consists of the densely populated portion right at the intersection of New Hampshire Routes 140 and 106.
Learning More About Belmont, New Hampshire's History
Belmont was initially known as Upper Gilmanton because it was chartered as a parish of Gilmanton in 1727. It slowly developed as a mill town with the water power that is used from the Tioga River. The Gilmanton Village Manufacturing Co. got started in 1833, which included the production of woolen and cotton textiles. It saw many name changes, different owners, and the production of various products throughout the years. It was Belmont Hosiery Company in 1921, which made woolen, silk, and lisle stockings, before going out of business in 1955. Most recently, this building was renovated to become a local community center.
Once it was separated from Gilmanton by way of the legislature, the town was then incorporated in 1859 as Upper Gilmanton. In 1869, the town adopted the name Belmont to honor a wealthy financier by the name of August Belmont. By 1874, the Boston, Concord, and Montreal Railroad passed through the region. From there, service by the Franklin and Rochester Railroad began the planning phases.
Between 1996 and 1998, the federally-funded Belmont Mill project received a number of both state and national awards for both preservation and architectural excellence. The story of the Belmont Mill has been placed on a State Route 140 NH Historical Highway Marker. It was also recognized in 2012 as one of the top 25 efforts of a quarter-century by the New Hampshire Preservation Alliance.
Some of the other historical buildings that still stand in the town of Belmont include the Bandstand and the Belmont Public Library.
Living and Enjoying Life In and Around Belmont, New Hampshire
For those who live in Belmont, the residents have a setting that is a suburban rural mix. Most people in Belmont also own their homes, and schools in the region are touted for being above average.
The police department in the town of Belmont is comprised of 20 members. The local 33-member fire department handles all medical and fire services out of one central station. This building, constructed through mostly volunteer efforts, is located on Gilmanton Road, and it is fully staffed 24 hours a day, seven days a week.
The State of New Hampshire is tax-free in terms of shopping, so people in and around Belmont have the opportunity to enjoy area shops and malls without the added cost. Nearby to Belmont, the Tanger Mall and outlets feature plenty of shopping in Tilton, NH.
In terms of travel, there is access to Manchester, Concord, and Laconia airports. All of these are within direct access both to and from Belmont and the greater Lakes Region.
Experiencing Attractions and Dining in Belmont, New Hampshire
Not only is there plenty of natural beauty in the Belmont area, but you also have incredible bodies of water throughout the Lakes Region. Some of the top attractions in the area include:
Lakes Region Casino – This is a comfortable spot where you can go to try your luck. Whether you like to play cards for money or you are interested in hitting the slots, there is something here for everyone looking for a bit of excitement.
Lake Winnisquam Scenic Trail – When you want to enjoy some fresh air and local scenery, this trail is great for bikes as well as hikers. The path moves along portions of Lake Winnisquam, and there is also a nearby railroad track still in operation.
Of course, you will want somewhere to go for a bite to eat or a beverage with all of the area's attractions. Some of the top eateries in Belmont, NH, include:
The Broken Yolk – This restaurant at Route 140 and 106 features an incredible breakfast selection to include everything from lumberjack plates and omelets. The portions are significant, and this is an excellent destination for Sunday brunch or celebrating events like Mother's Day and Father's Day.
Jordan's Ice Creamery – This stop on Route 106 has been featured in several local magazines and television spots for having some of the best homemade ice creams in the state. The prices are not only reasonable, but they have unique options like frozen pudding and mile-high soft-serve cones.
Fire Damage is Never Something Any Belmont Homeowner Expects – SERVPRO is Available to Mitigate the Destruction and Help You Restore Your Interior to Pre-Loss Condition
Each property poses its own set of unique obstacles when a fire breaks out. To ensure your Belmont home gets back to normal faster, you may require pack out services and more. SERVPRO is available 24/7 to take the stress and worry out of the restoration process. We assess the damage fast so that we may implement our proven cleanup and restoration techniques.
When you contact us to help with fire damage in Belmont, our pack-out services include removing your contents to store, restore, or discard, as needed. Some of the benefits of this service include:
Easier restoration and cleanup for structural elements once your personal belongings are no longer in the way
Prevention of further damage due to exposure to corrosive soot and smoke residue
Detailed inventory control
Removal of items that may get harmed due to elevated humidity throughout the home
When it comes to fire damage and full restoration, there is nothing like the services offered by SERVPRO of The Lakes Region. Contact us when you need us at (603) 527-2518. Our crews are on stand by and ready to make it, "Like it never even happened."