Smoke and Fire Damage From a Fire in Your Belmont Home.
5/3/2021 (Permalink)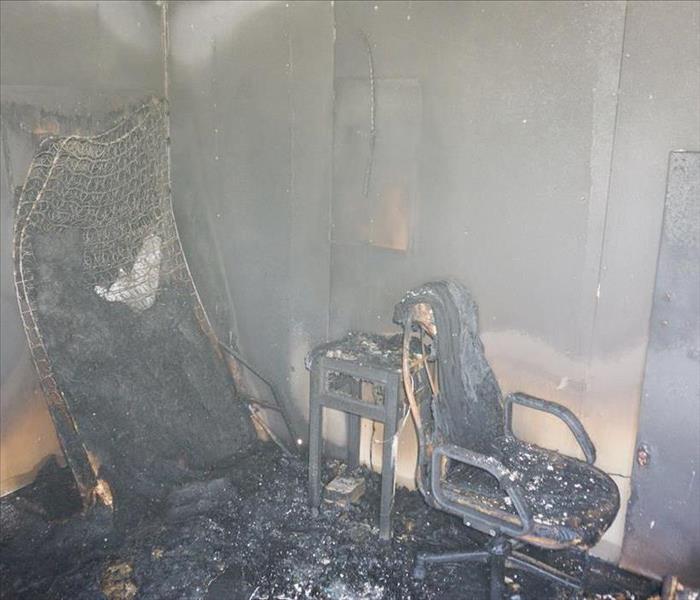 SERVPRO IICRC certified technicians are trained and experienced in all phases of fire restoration for your property.
Belmont Residents look to SERVPRO for Fire Damage Restoration of Their Homes.
A quaint little town of New Hampshire, Belmont flourished during the 1800s as a mill town. With water power from the Tioga River, the Gilmanton Village Manufacturing Co. was the first textile mill. Over the years, the mill changed owners, names, and even products before closing its doors in 1955, but one can still see the mill's impact in the city. The town seal indicates the importance of the industry in Belmont's history. The mill's original structure still stands tall, albeit as a community center at the city's heart.
Although the town's population is about 7500, seasonal influxes bump it up significantly during the summer and winter seasons. Belmont has many interesting things to do and see for both the residents and visitors. Some of the key attractions of the city include:
Lake Winnisquam Scenic Trail: A beautiful 1.8-mile-long walk through the scenic lakeside. It leads to the famous Laconia WOW trail for miles of biking, walking, and running fun!
The Leslie E. Roberts Beach and Recreation Area: Located on Lake Winnisquam banks, it has a sandy beach and picnic tables.
The Belknap County 4-H Fairgrounds: Home to the famousBelknap County 4-H fair, horse and livestock shows, and auctions. Lakes Region Casino is also located near the fairground. It has quite a bustle during many summer evenings.
Belmont Historical Society: With a rich history of over four decades, it played a big role in conserving saving the Belmont Mill after it went out of business. The society organizes a fascinating walking tour of the historical sites of Belmont's Factory Village.
NH Motor Speedway: Located just south of Belmont, it hosts many motor races, including NASCAR Busch and many auto shows. NASCAR fans bring quite a boost to the local economy during the racing season.
How can SERVPRO Help in House Fire Cleanup in Belmont?
Fire can leave any Belmont home in a desolate condition. Trying to initiate the fire and smoke damage cleanup on your own can worsen the situation. Seeking professional help for fire and smoke damage restoration and cleanup can save you a lot of time and money. SERVPRO of Belmont is here to help you 24/7.
Cleaning up the debris after a fire incident is one of the first things that SERVPRO restorers do. We use various cleaning methods and tools to get rid of the residue from fire-damaged homes in Belmont as soon as possible. Some of the methods we use during fire damage cleanup include:
Dry Cleaning: Used for light-to-medium non-grease-based residue. SERVPRO technicians use dry cleaning sponges, brushes, and vacuums during this process.
Wet cleaning: It is an effective and aggressive method for removing moderate to heavy residue. Water with or without a cleaning agent is used in this method.
Spray and Wipe: As the name suggests, a cleaning agent is applied using a spray bottle, and the residue is wiped off with a clean towel.
Immersion cleaning: Used for items that can withstand being completely saturated with a cleaning product.
Call SERVPRO of The Lakes Region at (603) 527-2518. We support the local Belmont community with all levels of fire damage restoration.