Removing Fire and Smoke Damage from Carpeted Floors in Belmont Homes
8/25/2021 (Permalink)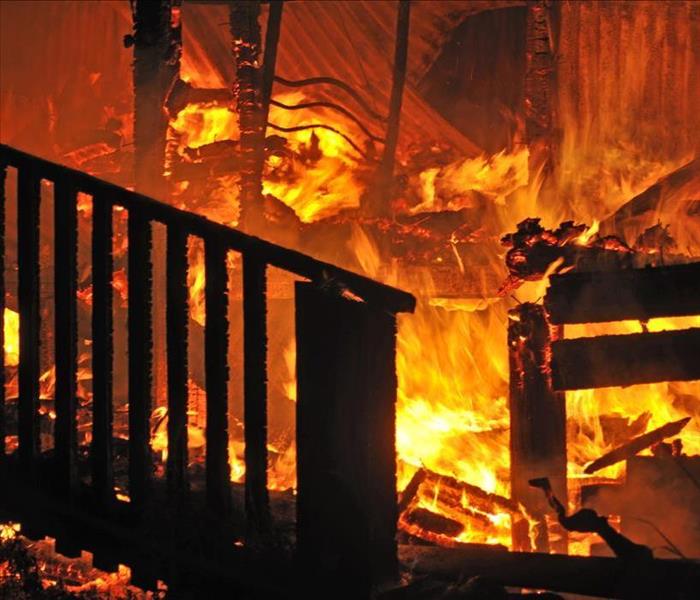 When fire and smoke damage your home. SERVPRO is the team to call for all of your fire damage restoration services needed for your home.
With Fast Cleanup After Fires in Belmont Properties, We Can Preserve Flooring Materials When Possible.
Fires can be a devastating force in area homes and can cause irreparable harm without prompt intervention and cleaning. Mitigation is a vital need to protect exposed properties from greater damages. Our experienced SERVPRO professionals are ready 24/7 to mobilize and make fire losses "Like it never even happened."
Water Removal Services During Fire Restoration
Carpeted floors can be damaged before fire restoration in Belmont homes. The extinguishment process can often leave high volumes of water in the most heavily impacted house areas. Standing water and moisture migration means finding the appropriate solutions to dry out moisture trapped in the fibers of carpeted floors. Some of the extraction tools include;
Carpet wands
Light wands
Weighted extractors
Clearing Soot and Smoke Debris
Smoke and soot are formidable obstacles to restoring fire-damaged homes and businesses. When particle deposits happen on carpeting, immediate action is necessary to prevent staining and irreparable harm. HEPA vacuums can pull loose debris from this flooring and leave a more stable base to help. Various carpet cleaning strategies can also help when necessary.
Carpet Cleaning Services for Damaged Properties
After fire damage exposure, elements like the carpet absorbed harsh effects like odors but also became a host for resting soot and smoke residues. With experienced professionals capable of helping with leading cleaning tools, we can provide deluxe carpet cleaning and conditioning to improve the look and feel of soot-damaged carpeting.
Carpeted floors are a commonly installed element for modern homes throughout the area. Considering how rapidly homes can be overwhelmed by standing and migrating water, our SERVPRO of The Lakes Region team arrives quickly to help. We can get vital mitigation services started fast when you call (603) 527-2518.