What makes SERVPRO One of the Most Popular Mold Removal Companies in Laconia?
9/30/2021 (Permalink)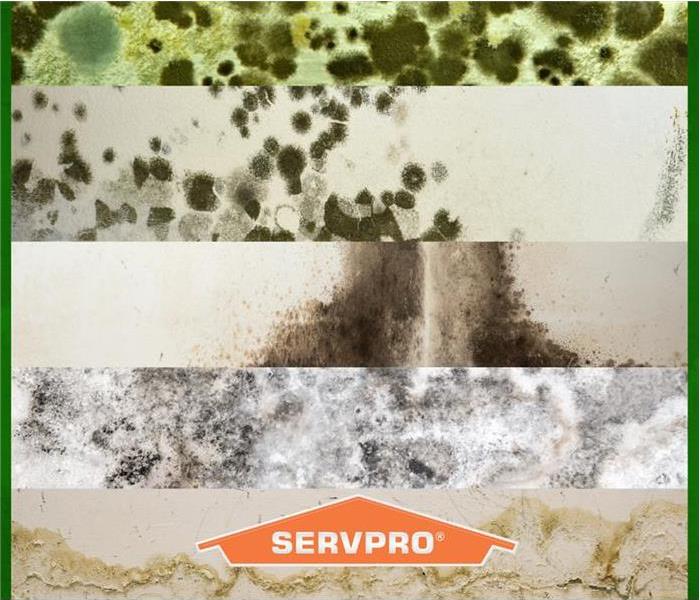 SERVPRO IICRC certified technicians have the skills and experience for all phases of mold remediation. Call now!
Professional Mold Remediation Companies Like SERVPRO Can Prevent Extensive Damage to Your Laconia Home
Not only can mold cause unsightly stains and unpleasant odors, but it can also hamper the indoor air quality of your home. Mold remediation companies like SERVPRO can help you protect your Laconia home from all these effects.
SERVPRO is one of the few mold remediation companies in Laconia with IICRC certified technicians, and our technicians are available 24/7. We dispatch our team of mold specialists to inspect your home for the extent of mold damage, sometimes within a matter of minutes; We're Faster To Any Size Disaster. SERVPRO's team of experts performs a visual inspection of the affected area along with surface and air testing to get an idea of the mold problem. The next step for the techs is to work out a remediation plan that is cost-effective, quick, and efficient.
What Type of Containment do SERVPRO Mold Specialists Use During Remediation in Your Laconia Home?
SERVPRO adheres to the IICRC S520 mold remediation standard while handling mold in your Laconia home. According to the IICRC, containments are generally separated into three basic types during mold remediation projects-
Source containment is employed when the mold damage is confined to a small visible and controllable area, and hidden mold is not suspected. It is done by taping a polyethylene sheeting or self-adhering plastic over a moldy surface before removing the contamination. SERVPRO techs then wrap, bag, and securely enclose the moldy contents in 6-mil polyethylene bags before disposing of them.
Local containment: Used when moderate levels of mold growth are suspected. SERVPRO techs build a containment area with 6-mil polyethylene sheeting and install HEPA-filtered Negative Air Machines (NAM) during local containment.
Full-scale containment: Used when mold damage is extensive. The entire room or section of a building is designated as a containment area. Often this is the prelude to the controlled demolition of non-salvageable materials.
Call SERVPRO of The Lakes Region at (603) 527-2518 any time of day or night.